La Maison du Sarrasin L'Epicerie
Back
La Maison du Sarrasin L'Epicerie
10 rue de l'Orme Intra-Muros
Saint-Malo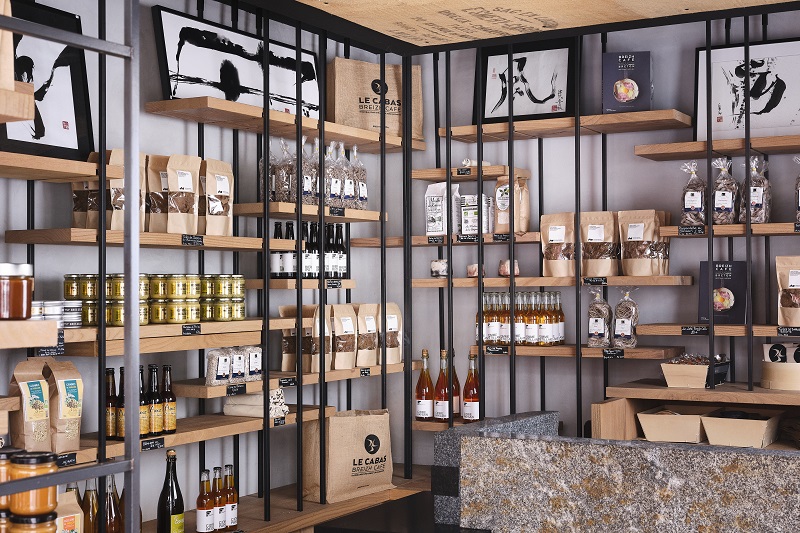 (1)
12 Septembre 2019
Reception : Until December 31

Reception : Until December 31
Here, buckwheat is declined in many consumer products: organic flour, grind stone mill mills of the Fatigue and Rimou, breads and shortbreads salted butter Bordier, salted butter caramel sweets with buckwheat chips, dough spread with salted butter caramel Bruno Le Derf (chocolate MOF), pasta of the house Le Ruyet, Cancale honey with a selection of artisanal ciders by the sommelier Carine Bigot. Breton artisan tableware and Japanese tea to infuse soba-cha, the famous Japanese buckwheat tea.
Take away or enjoy on the small terrace, natural cake, complete, chocolate Valrhona and salted butter caramel made under your eyes.
This new shop is the link of buckwheat work with the various establishments of Bertrand Larcher, creperie Breizh Café and Table Breizh Café (Japanese restaurant) in Cancale, Comptoir de Breizh Café in Saint-Malo.
| | |
| --- | --- |
| Services | Animals accepted |