Centre de Vacances de l'Aurore - Groupes
Back
Centre de Vacances de l'Aurore - Groupes
Manoir de la Goëletterie 10 rue de la Goëletrie
Saint-Malo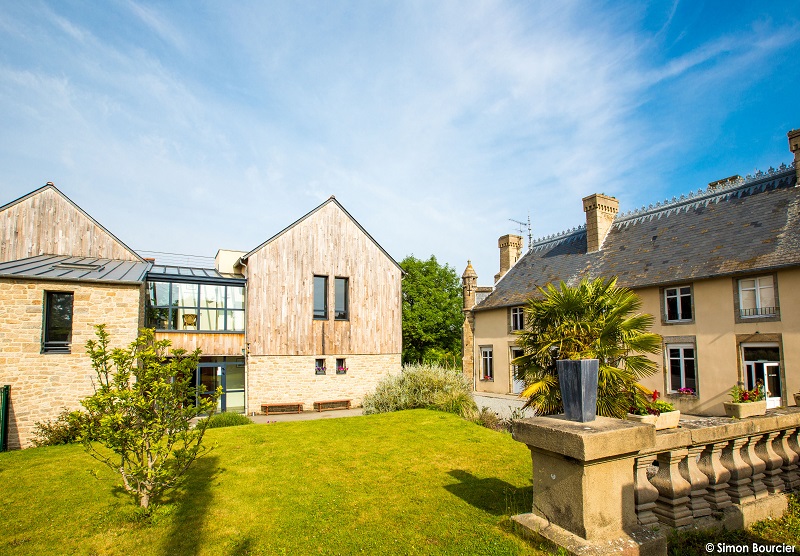 (1)
14 Décembre 2012
"Le Centre de l'Aurore" hosts free stays (accommodation and food), discoveries and stays sea classes throughout the year.

CVA is located in the Manor of Goëletterie, along the Rance, 4 km from the city of Saint Malo Corsair and its great beaches, the center, with its 2.5 acres of land used to enjoy both the sea and countryside.
The Manoir offers a fenced, equipped with outdoor games (football field, basketball and volleyball) and mini-golf.

Swimming, beach games, maze privateer rally photos, stories to life ... are waiting for you to enjoy a great holiday according to the desire and the pace of the child.
| | |
| --- | --- |
| Conmfort | Internet access/WIFI/Shared washing machine/DVD reader/Television |
| Équipment | Access for disabled/Playground/Picnic area/Barbecue/Boutiques/Courtyard/Children's games/Mini golf/Park/Car park/bus parking/Video projector/Restaurant/Meeting room/Auditorium/Ping pong table/Enclosed plot of land |
| Services | Reception for young people/Linen supply service/Breakfast/Restaurant/Free WIFI |
| Label | description |
| --- | --- |
| Adult group | Tarifs : pension simple : 23.35 à 25.40 demi-pension : 29 à 34.50 Pension complète : 34.90 43.85 |
| Children's group | Tarifs : pension simple : 23.35 à 25.40 demi-pension : 29 à 34.50 Pension complète : 34.90 43.85 |
| School children / Students | Tarifs : demi-pension : à partir de 29,45 € Pension complète : à partir de 35,40 € |